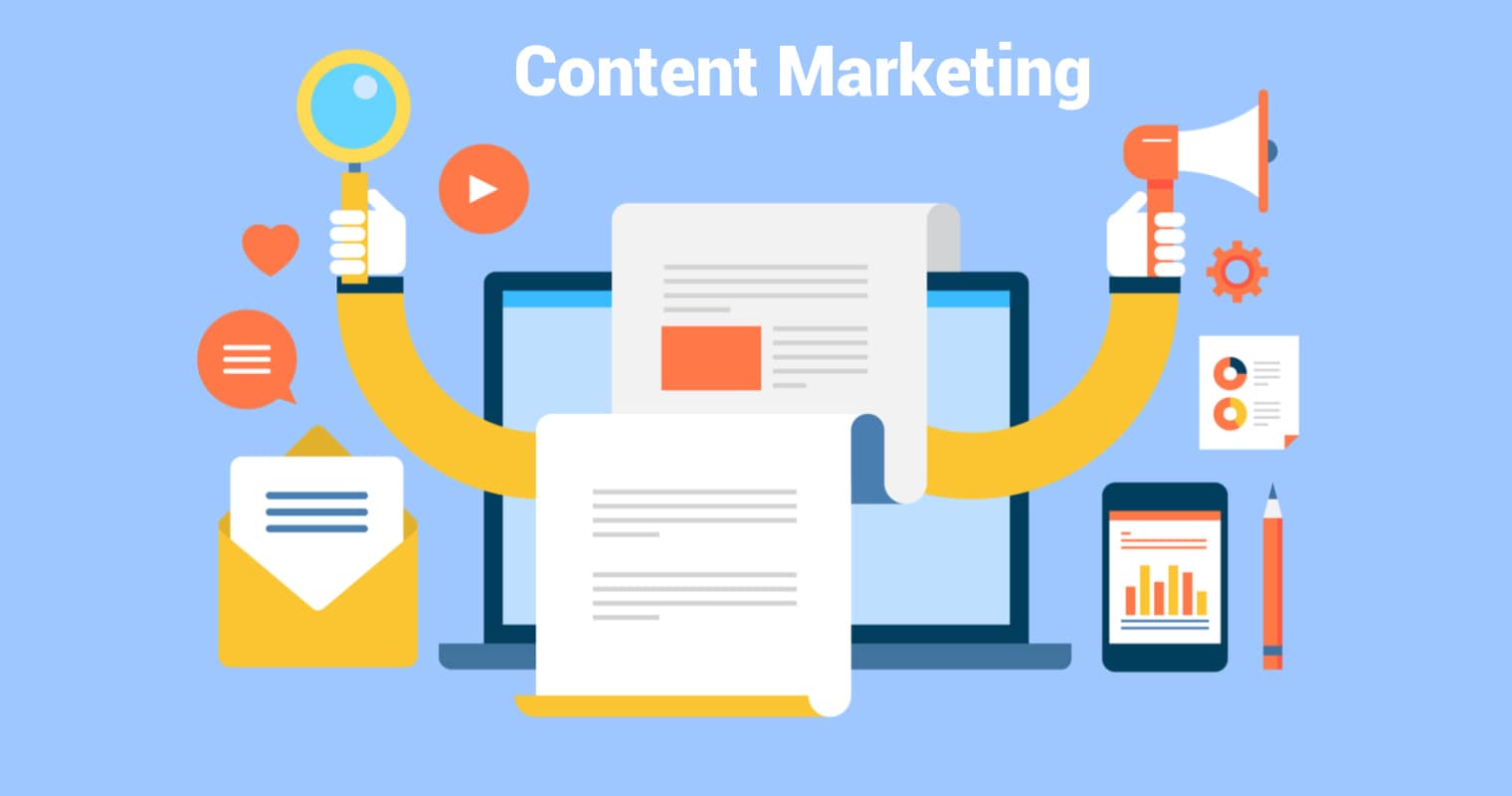 Content Marketing: Why It Is Important?
What is Content Marketing?
Content marketing is a form of marketing that focuses on developing, publishing, and promoting content online for a particular demographic. Companies also use it to accomplish the following objectives: gain interest and generate leads, attract new customers, improve online sales, raise brand awareness or reputation, and involve an online group of users. Through creating and distributing useful content online, content marketers attract prospects and gain more customers. A proper content marketing and content strategy assist businesses in developing long-term brand loyalty, offer relevant insights to customers, and fostera desire to buy goods from the business in the future.
In this blog post, we'll be discussing content marketing, the importance of content marketing services and the best content marketing agency in Kanpur.
Importance of Content Marketing
In the competitive B2B sector, especially the online B2B marketplace, proper content marketing is not only effective but highly beneficial. Some benefits of content marketing services are-
Better Lead Generation-
Genuine and sales-qualified leads can be generated through content marketing. Once the target audience enjoys your content, they are more likely to make a potential purchase from your company. Also, call-to-action (CTA) embedded in your content strategy will create new leads for your sales department.
SEO for Better Performance-
Better the content, more the impact. Remember SEO is necessary for the content to reach the right audience. You have created exceptional content but forgot to incorporate the right keywords. Is that content really exceptional? Is it going to reach and attract the intended audience? No. So, never forget to put SEO to use.
Build A Loyal Audience Base-
The right content marketing strategy will help you build a loyal audience base that will choose your products and services over any other. You'll be visible to your target audience which will help establish credibility and authenticity. Quality content is a valuable asset. It has the power to provide your customers with a great experience and encourage them to return for more.
A Successful PR Strategy-
Your content depicts you. If you know what to deliver and how to deliver, content marketing can become an excellent PR tool for your company. It is a PR strategy that never fails to deliver the desired results. Through content strategy, you can provide your audience with what they want to read and learn.
Best Content Marketing Agency
Content marketing services are essential hence, you must use the right one. Webixy is one of the top content marketing agencies in Kanpur and Delhi. Their wide range of B2B content marketing services includes content strategy, content promotion, SEO services, video marketing, and more.
They offer customised packages, designed by experts to perfectly match your business requirements. They offer all the services at a reasonable price range. The custom care and maintenance services at Webixy are top-notch and at par with the industry standards.
Conclusion
Content marketing, including video content, is on the rise and the same will continue for the coming years. With increased industry competition, Content Marketing would expand at a faster rate. The day is not far when online content marketing would be the determining factor in a company's success.
The emphasis should be on the consistency and effective delivery of content through various platforms, and content development according to the particular platforms. Businesses must be on top of their content marketing strategy and develop strategies considering the intended audience.
Our Blog
Latest News & Blog