PHP mysql Development Company
About PHP MySQL Development
PHP is a feature-rich server-side programming language and MySQL is an open-source Relational Database Management System (RDMS), combined PHP MySQL offers high quality and unique solutions.
The PHP runtime executes any PHP code in a requested file, typically to generate dynamic web page content or dynamic images for use on websites. It can also be used to run command-line scripting and create client-side graphical user interface (GUI) applications. PHP is compatible with most platforms, and it can be used with a wide range of relational database management systems (RDBMS) including MySQL.
Reasons for Using PHP MySQL Development Services
PHP is one of the most popular scripting languages. It is an open-source, free, fast, and feature-rich developing language. MySQL is an open-source and free Relational Database Management System (RDMS) build on Structured Query Language (SQL). PHP MySQL is cost-effective and can handle a vast amount of data.
We are a leading PHP MySQL development company in Kanpur and Delhi. We at Webixy develop top-notch web application using PHP and MySQL. We provide excellent PHP MySQL development services by leveraging its unique features.
Our clients trust us with their goals and we work tirelessly to keep it that way. We are committed to helping our clients receive due success and attention.
Enhance Your Business Resources with Us
We offer development of custom and robust web applications using PHP and MySQL.
We provide CMS development services with various tools and extensions for PHP platform.
We also offer development of high-performing and result-driven eCommerce websites and applications.
We at Webixy keep your website upgraded, updated and user-friendly.
We offer development services based on all the available PHP frameworks.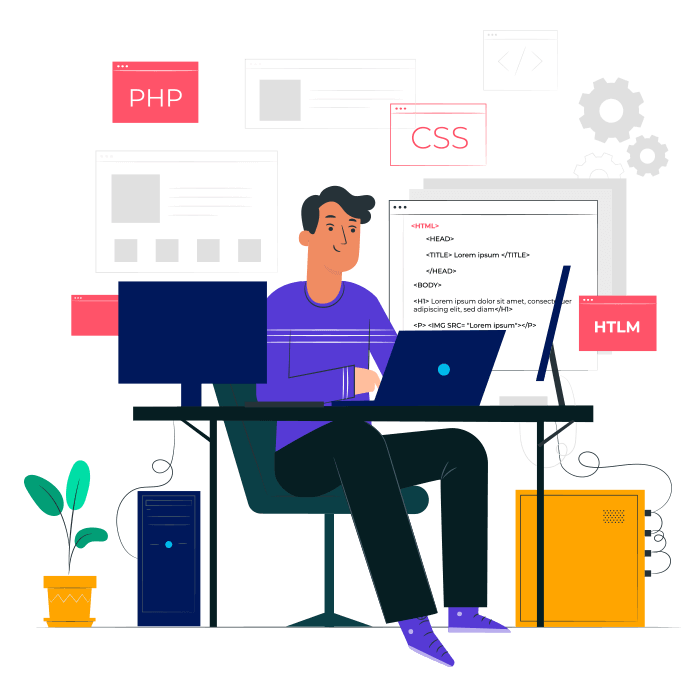 Develop Apps/Website with Us
We offer cost-effective and efficient solutions. Our PHP MySQL development services are at a reasonable price range.
We have a team of PHP MySQL developers who have years of expertise and in-depth knowledge of the subject.
We at Webixy have analysts and experts who will make sure you receive the services best suited for your project and your website/application is drawing the right traffic.
We provide excellent maintenance services and customer care.
Prominent Platforms Built Using PHP MySQL
PHP has contributed to the creation of numerous software frameworks that provide basic components and a methodological framework to facilitate rapid application development (RAD). Some of the major platforms built with PHP MySQL are WordPress, Wikipedia, Yahoo! and Flickr.
Our Features