Top Node js Development Company
About Node.JS Development
Node.js allows developers to use JavaScript to create command-line techniques and server-side scripting, which involves running scripts on the server to generate dynamic web page content before the page is sent to the web browser of the user.
Using JavaScript and a collection of "modules" that manage different core functionalities, Node.js facilitates the construction of Web servers and networking tools. Modules in Node.js use an API intended to make writing server applications easier.
Reasons for Using Node.JS Development Services
Node.js is an open-source, cross-platform, back-end JavaScript platform used in building fast, high-performing scalable applications. It runs on Chrome's V8 engine and has an event-driven construction. Node.js is a popular choice amongst developers.
We are a leading Node.js development company in Kanpur and Delhi. We at Webixy use the salient features of Node.js to our client's advantage. We provide high-quality and effective Node.js development services to our clients.
We have a team of certified and experienced Node.js developers who give their best and work tirelessly to deliver exceptional results.
Enhance Your Business Resources with Us
We offer custom Node.js development services including the development of lightweight mobile-friendly applications.
We offer user-interactive and appealing UI/UX design development.
If you want to migrate your existing website to Node.js, our experts will do that for you in no time.
We provide Node.js CMS development services making sure your project attracts more customers and leaves a better impact.
We also provide you with result-driven and functionality-rich eCommerce Node.js development services.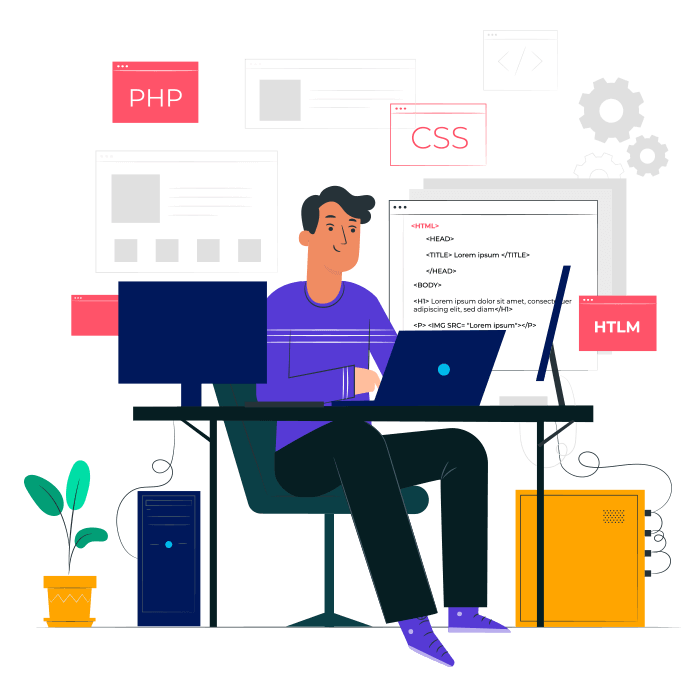 Develop Apps/Website with Us
Our experts will guide you through every step of the process and help you decide what's best for your project, making us one of the top Node.js development agencies.
We offer feature-integration and enhanced API development.
We are one of the best Node.js using companies that believe in the vision and success of its clients.
We use the best tools and offer top-notch SEO services for every platform.
We provide our clients with 24 by 7 maintenance and support.
Prominent Platforms Built Using Node.JS
Node.js only accepts JavaScript, but many compile-to-JS languages are available. Hence, Node.js applications can be written in a variety of languages, including CoffeeScript, Dart, and TypeScript. Some of the famous websites and applications built using Node.js are GoDaddy , Microsoft , Yahoo! , LinkedIn , Groupon , Netflix
Our Features