Wordpress Website Development Company
About WordPress Development
WordPress is an open-source and free content management system (CMS) written in PHP and used in conjunction with a MySQL or MariaDB database. Plugin architecture and a template system, is referred to as Themes in WordPress. Themes enable users to change the appearance and functionality of a WordPress website without modifying the fundamental code or site content. The plugin architecture of WordPress enables users to extend the features and functions of a website.
Reasons for Using WordPress Development Services
We are a leading WordPress Development company in Kanpur, Delhi and many other places. Our WordPress development services are designed keeping in mind the budget and needs of our clients. We have provided excellent quality development services to various B2B companies, reputable clients, and customers.
We have a group of qualified and seasoned WordPress website developers who have a wealth of expertise in the area. We at Webixy have made it our goal to offer high-quality WordPress development services.
We have helped a number of businesses to grow, develop and excel in the digital marketplace. Our team develops WordPress websites using the best framework and tools promising the quality of your project.
Enhance Your Business Resources with Us
We have a team of developers who will convert your existing work into a WordPress platform. We offer customized services keeping your business updated and at par with the industry standard.
We provide precise, reliable and stable WordPress plugin development services that are designed to maximize the growth of your business.
Our WordPress developers have years of experience and are beyond brilliant in their respective fields.
We also offer our e-commerce clients custom WordPress development services that help them enhance their business and increase their reach.
Our team at Webixy believes in the quality of work. We are more than thorough and vigilant when it comes to quality.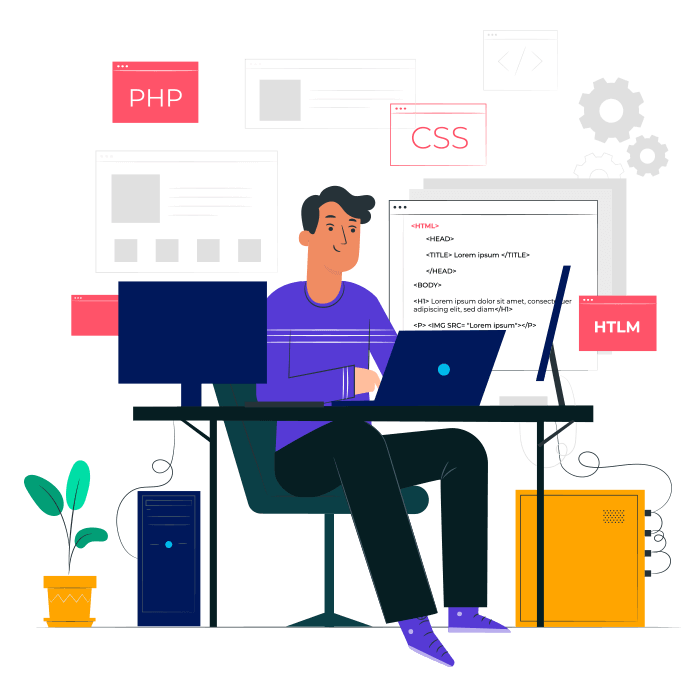 Develop Apps/Website with Us
Our analysts at Webixy will evaluate your design requirements and choose the most competent resource that is perfectly suited for your venture.
We offer end-to-end custom WordPress development services and constant support and help.
Our maintenance services are available for you 24/7 and we'll answer all your queries until you are 100 % satisfied.
We blend creativity with the tried-and-tested techniques, additionally equipping us with the required experience.
Prominent Platforms Built Using WordPress
WordPress is one of the most popular platforms used in developing websites and online stores. Some of the major names using WordPress are The New Yorker, MTV News, Sony Music, Bata, The Walt Disney Company, Facebook Newsroom, Vogue India, Pulse and Quartz.
Our Features