Magento Web Development Company
About Magneto
Magento is a PHP-based open-source e-commerce platform. It uses a number of other PHP frameworks, including Laminas and Symfony. Magento offers two distinct platforms: Magento Open Source and Magento Commerce, the latter of which is available on-premises or as a platform-as-a-service. Magento 2 contains numerous new and enhanced features, developer tools, and a completely new structure that differs from all earlier versions. Magento 2 is versatile enough to handle all of your eCommerce requirements, including the capacity to process a large number of orders at once, efficiently manage a large inventory, and support all major payment gateways.
Reasons for Using Magneto Development Services
We are one of the top 10 Magneto Development Companies in Kanpur and Delhi. Magento 2 is one of the best ways to fulfil your business requirements. It offers unparalleled versatility to handle the content, appearances and features of your online business store.
Magneto website development is open-source, stable, safe, fast, SEO-friendly, robust and has many more engaging features that will help you in increasing your reach in B2C and B2B marketplace. Both B2C and B2B market are highly competitive and you'd need an efficient and appealing e-commerce store to run your business smoothly.
Our expert Magneto developers will build your business website from scratch and will help you achieve the desired results. Your project is safe with us.
Enhance Your Business Resources with Us
We provide custom Magneto development services to our clients. They are free to choose the kind of layout, styles, themes, or features they want for their e-commerce store.
We at Webixy have a team of skilled professionals who have years of experience in providing Magneto website development services and are more than capable of offering you the services bestsuited for your business.
We also have a group of experts who can migrate your existing websites to Magneto and keep your sites updated with the recent technology. Be it Shopify or Woocommerce, from whatever platform you need to change, our team will deliver the results.
We can integrate other required services with your website making the experience more pleasing for your customers.
We offer Magneto extension and plug-in services as well.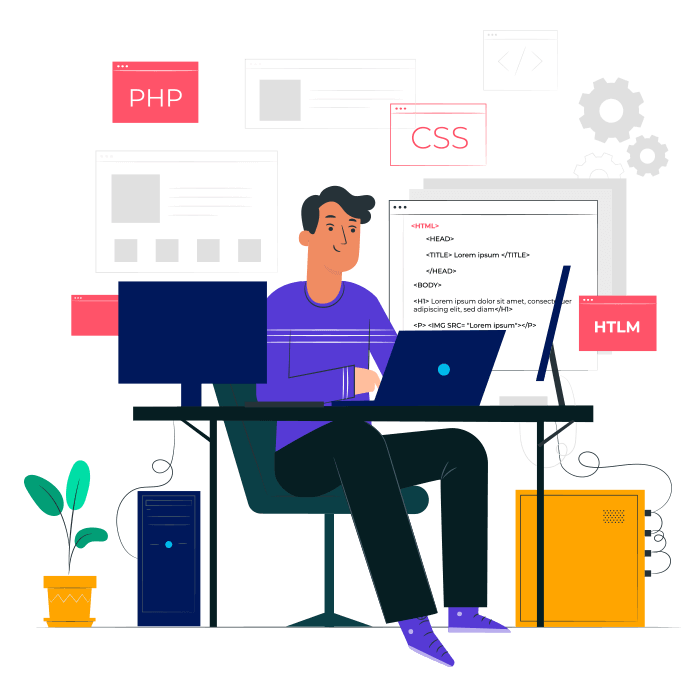 Develop Apps/Website with Us
Our transparency, sheer dedication and quality services make us one of the Magneto web development agencies.
Our team of dedicated Magneto developers will create an excellent and engaging website for your business to provide your customers with the best experience.
We offer tailor-made packages at a reasonable price range so that you only pay for the results you receive.
We provide 100% maintenance and support in case you ever encounter any problem.
Prominent Platforms Built Using Magneto
The process of optimising your eCommerce website's product pages and details becomes quite simple with the aid of the Magento development framework.On this platform, over 100,000 online stores have been built. Some of the top brands using Magneto are Ford, Liverpool, Landrover, Nestle Nespresso, HP, and Nike.
Our Features