Reactjs Development Company
About React JS Development
React does not aim to be a full-fledged "application library." It is intended specifically for creating user interfaces and thus lacks many of the tools that some developers may consider essential to create an application. For routing, React applications involve the use of additional libraries. A good example of such a library is React Router. React makes it simple to create interactive user interfaces. React components have a render () method that takes input and delivers what should be displayed.
Reasons for Using React JS Development Services
React JS is an open-source, front end UI building JavaScript based platform. It is managed by Facebook and some other individuals and firms. React JS is used as a base in the development of single-page applications. React JS allows developers to build a stable and smooth working website.
We are a leading React JS development company in Kanpur and Delhi. We have a team of highly skilled and qualified developers who make it their goal to deliver a successful project.
React development applications are rendered quickly and offer great flexibility. We offer you services that ensure high performance and excellent results turning your dream project into a reality.
Enhance Your Business Resources with Us
We provide adaptable and scalable React application development services.
We offer tailored designs and layouts to help you achieve your vision.
We at Webixy have a team of experts who if you want will safely migrate your existing work to React JS platform.
We offer React JS interactive UX/UI development services so that your website/app attracts more customers.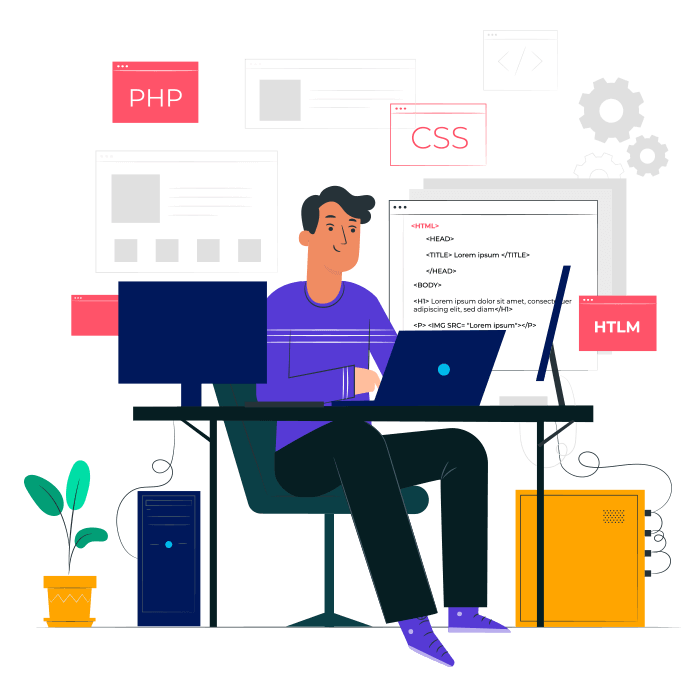 Develop Apps/Website with Us
We believe in an innovative approach and apply the same to your projects.
Our React software development services are top-notch and result-driven.
Our clients are our priority. We provide 24 by 7 support and maintenance services.
Our React development services are pocket-friendly. We offer unmatched solutions at a reasonable price.
In order to boost the performance of your website/app, our experts conduct detailed research for your project and strategize according to it.
Prominent Platforms Built Using React JS
Many companies use front-end development for their website and React JS is usually their first choice. Some of the popular platforms built using React JS are WhatsApp , Myntra , Facebook , Discord , Walmart , Bloomberg
Our Features