Spree commerce development company
About Spree Commerce
Based on Ruby on Rails, Spree Commerce comes with a responsive and interactive user interface, GraphQL, numerous extensions and 3rd party integrations. The primary source of customising a Spree site is through extensions. They make it possible for Spree developers to share reusable code with each other. Using extensions, features that would otherwise require a significant amount of effort and time can be added to a Spree website without needing to create them from the ground up.
Reasons for Using Development Services
Webixy is amongst the best Spree Commerce Development companies in Kanpur as well as Delhi. We build scalable and stable e-commerce stores and websites for our clients from different domains. We have developed a number of Spree commerce websites in the past which are doing exceedingly well.
Spree Commerce is an open-source eCommerce framework based on Ruby on Rails. The framework is trusted by numerous Spree Commerce Developers and businesses.
Our end-to-end services, consistent customer care, simple communication, effective response and attractive packages make us the best in our industry. We at Webixy have a team of highly qualified and talented Spree Commerce Developers who have in-depth and extraordinary knowledge in their field.
Enhance Your Business Resources with Us
Our Spree Commerce Development services will help you build an e-commerce store that will embody your vision store and offers a compelling user experience to your customers.
We offer cross-platform Spree Commerce Development services to our clients providing their customers with a smooth and hassle-free experience.
We have a team of experts that make sure your store performs remarkably well and gets desired results. Our experts will analyse and study the results making sure no stones are left unturned.
We will help you set-up multilingual stores so that language does not become a barrier and your business attracts customers from across the world.
We have a team of developers who if you'd need will migrate your existing work into Spree Commerce. We offer tailored services for the same.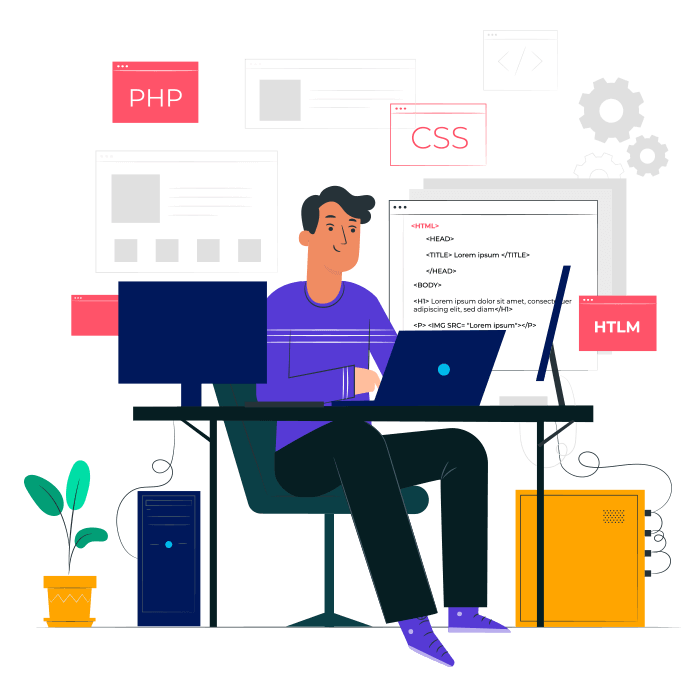 Develop Apps/Website with Us
Our team of Spree Commerce Development has an abundance of knowledge and is more than competent in Ruby on Rails.
We offer support and maintenance like you'd have never experienced before. We are available whenever you need us.
We understand the value of your vision and provide you with integrated Spree Commerce services. You are free to choose the one that suits your requirements the most.
Prominent Use of Spree Commerce
Spree has a number of marketing benefits, such as the ability to add coupons, simplified project management, and advanced email marketing. Spree Commerce is used by several established brands and startups. Some of them are Huckberry, MilanStyle, Name of Love and Southern Kitchen.
Our Features