Woocommerce Development Company
About WooCommerce
WooCommerce is a free and open-source WordPress e-commerce plugin. It is intended for small to medium-sized online businesses that use WordPress. WooCommerce has over 1,000 plugins and hundreds of extensions. There are also thousands of premium add-ons available at set prices. WooCommerce is perfect for small and medium scale enterprises, as it is eCommerce focused and offers great flexibility.
Reasons for Using WooCommerce Development Services
A great WooCommerce development service will help you to build a scalable, low-cost and robust e-commerce company. WooCommerce development will allow you to maintain a properly operational e-commerce website. It is a WordPress plug-in so it can be used and processed easily. Also, it greatly improves the UX and UI of the site.
We are a leading WooCommerce development agency in Kanpur and Delhi. We provide excellent WooCommerce store development services to our clients.
We at Webixy offer end-to-end WooCommerce development services. Our WooCommerce web developers have years of professional experience and understand exactly what your project needs.
We have developed a number of WooCommerce websites, applications, or stores and they are all performing best in the industry.
Enhance Your Business Resources with Us
We provide tailored WooCommerce custom theme development services with several unique themes to choose from.
We provide safe migration services if you need to change any of your existing websites to the WooCommerce platform.
We have a team of experts who conduct strong research and market analysis and design the development plan accordingly.
We also test how your website will perform in the B2C and B2B market with the help of different analytic tools.
We also offer integration services, WooCommerce extension, and WooCommerce plug-in development services for your website.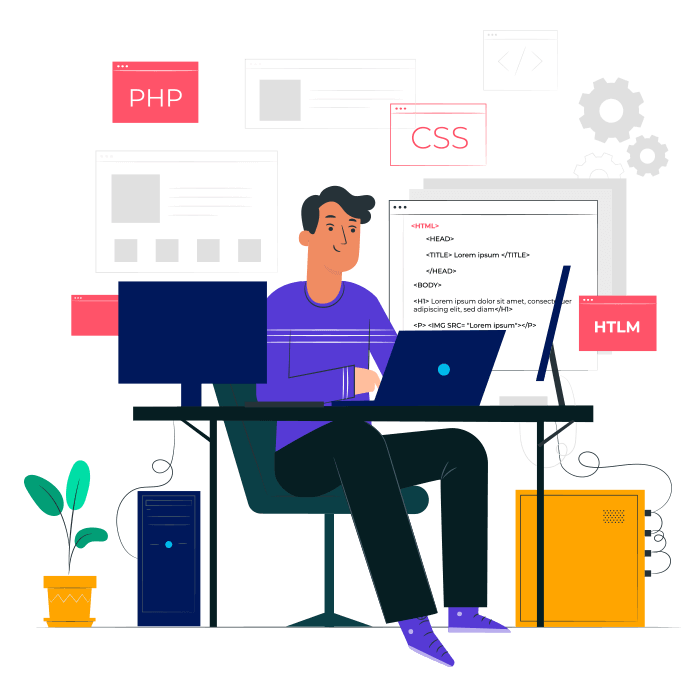 Develop Apps/Website with Us
WooCommerce website development is cost-effective and result-driven. We at Webixy leverage this to provide you with a website/app that is sure to leave a positive impact on your potential customers.
Our WooCommerce developers are highly qualified and have a plethora of knowledge in their fields. They are the right people to make an effective and working plan for your project.
We offer the best development services at a reasonable price. We put all the hard work and dedication into your project and deliver exceptional results.
We provide you with constant help and maintenance services. We are available for our clients 24 by 7.
Prominent Platforms Built Using WooCommerce
WooCommerce has offered a wide variety of options to developers. Some of the major websites built using WooCommerce are Edufever Shop, Freecharge, Manipal Education, TownScript, Knowlarity, and Mathrubhumi.
Our Features